About Us
We are pBone Music
We are the team behind an award-winning range of instruments. Our innovative designs have seen us create the world's bestselling trombone, pBone, and a whole host of other plastic musical instruments. From pBuzz to pTrumpet and beyond, our instruments are helping to create more musicians in a fun, sustainable way.
The pBone Music Story
Where it all began
pBone Music began as Warwick Music Group, based in the UK. This group formed from Warwick Music, the prestigious sheet music catalogue which continues to print brass and wind music.
The first instrument created was the innovative design that gave us our name: pBone. The first pBone was sold in 2010, and our plastic trombone can now be found in homes, classrooms and concerts across the globe.
Having transformed the brass trombone into a lightweight, affordable design, the offering of brass instruments grew. pTrumpet, pTrumpet hyTech, and pCornet continued the evolution of brass instruments. pBone Mini gave younger trombone players the chance to start sooner. pBugle gave kids a fun introduction to learning the trumpet, and pBuzz was a totally new instrument for children to learn the basics of brass.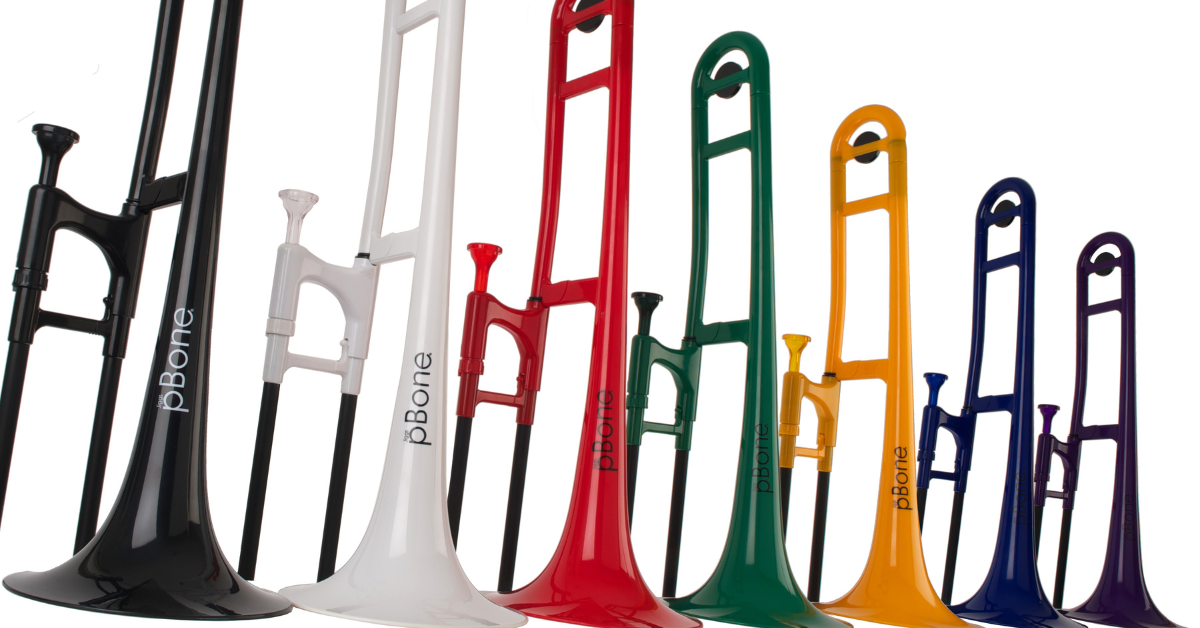 Creating more musicians
Music for all
Designing and manufacturing instruments that are lightweight and affordable allows all children to have the chance to start their musical journey. Our continued support for educators - building from our sheet music origins - is empowering music learning.
We are also leading the conversation on sustainability in music and education. Creating lighter instruments from recyclable ABS has major advantages, but we are continually evolving our practices to ensure the next generation enjoys music in a greener world.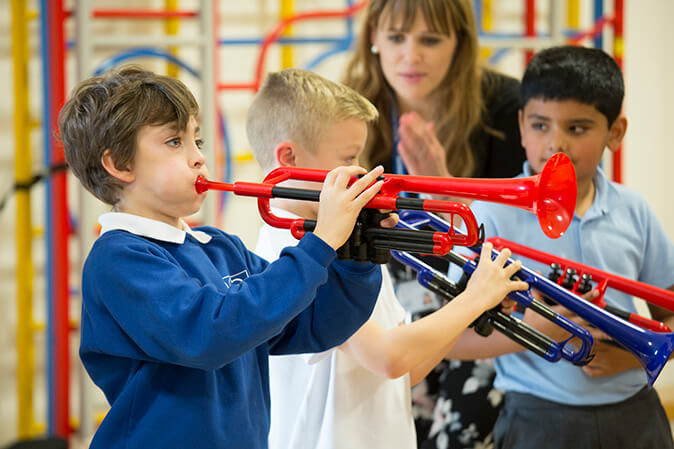 "With pBuzz, the children manage the transition so well. They sound so much better than starting out on cornets. They get it and understand how to make a sound. I can't stress how much better it is."
"Music can embed itself within the curriculum. The idea is that by the end of the first year of this initiative, every child in year three could go on and continue that journey in music."
"The accompanying lesson plans are pedagogically sound and are well structured to support children's musical development."