Brass Instruments for Beginners
Brass Instruments from pBone Music
The innovative range that started it all. Brass instruments, designed differently. Lightweight, robust, easy-to-clean, easy-to-maintain. Top-of-the-class brass instruments that are made of stronger, more sustainable stuff.
What Our customers are saying
"I bought the pBone for my son as he wanted to learn how to play the trombone, but the brass one was a bit too heavy to handle. At a fraction of the weight and the added benefit of choosing a colour made pBone the only choice, and it sounds great as well!"
"For a plastic trumpet, this thing is pretty cool. It's fun to play on! I have dropped this thing a few times and it has never been damaged. The valves are pretty quick and responsive, I have not had one get stuck yet. This would be great for someone who wants to play trumpet for fun or maybe a young kid wondering if it is for them."
"Excellent starter for young potential brass player. Ideal as a present for my 6 year old grandson - very satisfactory sound. Seems sturdy and well made."
Award-winning instruments
Building better brass musicians
Beginner brass players across the world have created their first notes on our instruments. Educators have delivered music programs, performers have hit the high notes, and returning players have rediscovered their spark. So what are you waiting for?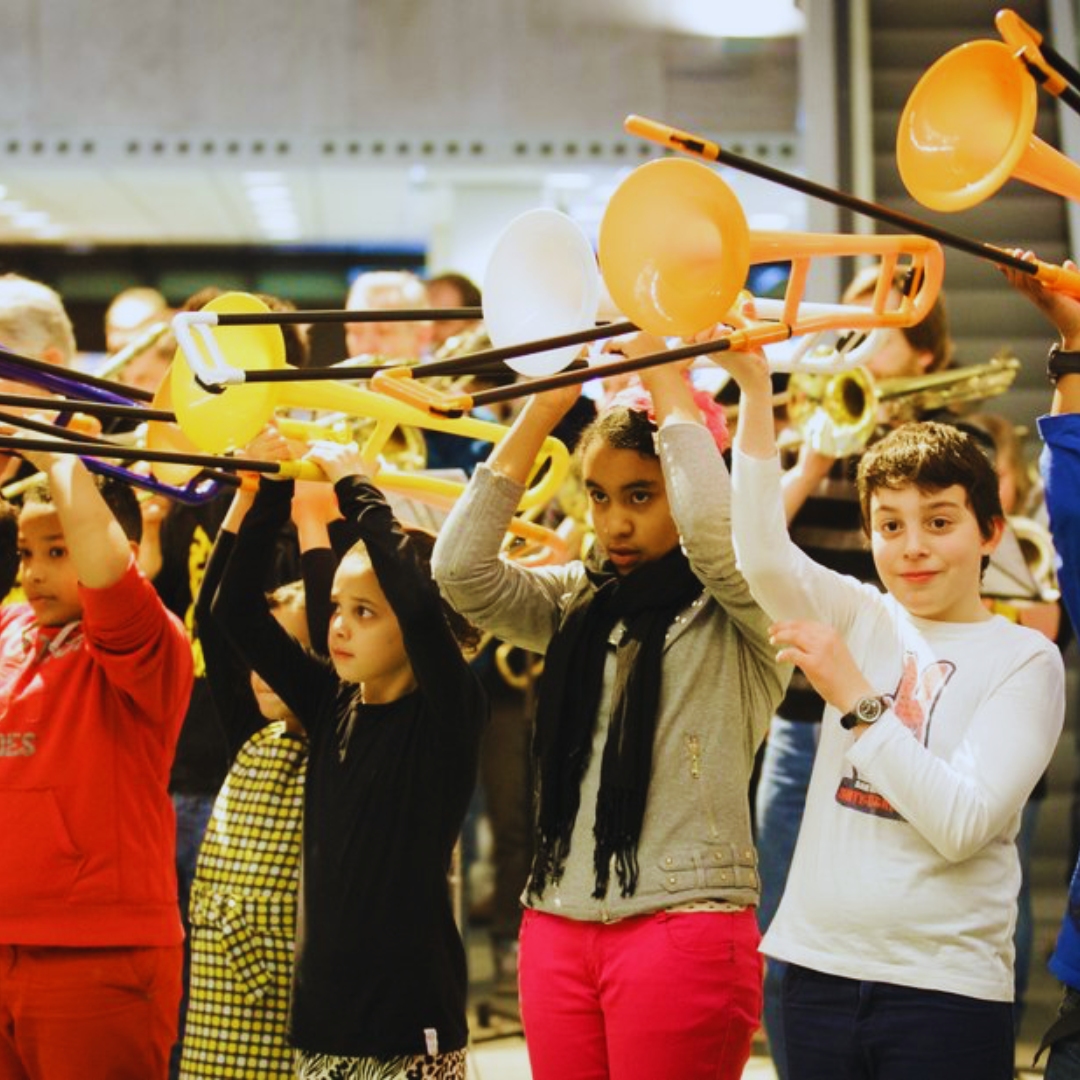 Get down to brass tacks
FAQs
Since we first created pBone, our instruments have caused quite a stir. After all, don't brass instruments have to be made from...well, brass?
Do your instruments sound like the real deal?
Are your brass instruments sustainable?
Are pBone Music brass instruments easy to maintain?