Music Lessons
Support your child's musical learning
There are a lot of opinions, information, and videos on the web about learning a musical instrument. That's because finding a great, instrumental teacher to guide, inspire, and lead your child is one of the most important aspects in helping them develop as a musician.
At pBone Music, we are passionate about making quality instruments that make the joy of music sustainable and fun for all. Once you have chosen your instrument, finding some good music lessons is the next step on your musical journey.
How to start music lessons
In this guide, we've compiled some great blog articles from our collection along with the very best advice and resources to help you find an instrumental music teacher. Our team has a broad range of experience in the world of music and has sourced information from school teachers, professional musicians, and parents.
In the UK there are a few organizations that have teachers as members; we have included links to some leading bodies to help you with your search, and a checklist of questions you can have to hand for reference.
We recommend playing as part of a group alongside your individual lessons, after all, music is to be enjoyed! Join a band, ensemble, or orchestra as soon as possible; you wouldn't practice football skills for years without ever playing a game or joining a team!
Taking music lessons at any age, old or young is of great benefit and this is supported by a wealth of evidence in the clinical and psychological professions. For most of us, an early introduction to these benefits occurs through school music lessons. Taking this further through private musical instrument tuition will super-charge these lifelong skills and benefits, allowing you to fine-tune your technique, and get you ready to play in a band or orchestral setting.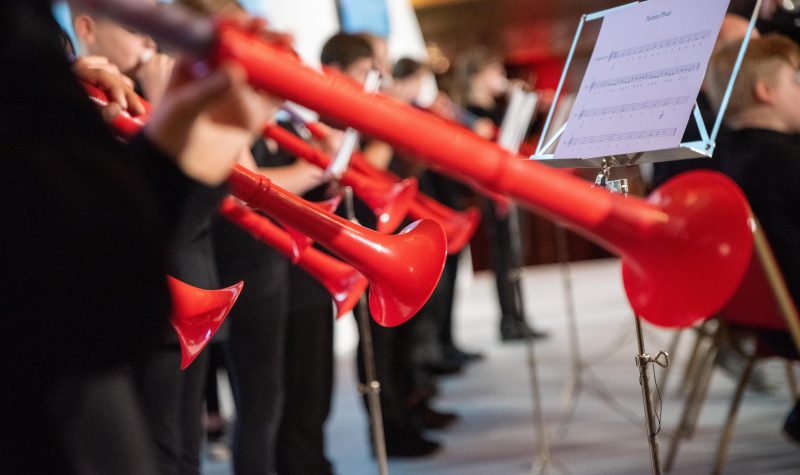 Where to find music lessons
In the UK there are a number of organisations whose members are instrumental music teachers and can offer music lessons. We have provided links below of some which may be of help to you:
For private instrumental teachers try www.musicteachers.co.uk which is supported by the Musicians Union and The Incorporated Society of Musicians.
Your local music service or hub has teachers who deliver individual lessons in school, and often after school in music centers. For more information visit www.musicmark.org.uk/our-members.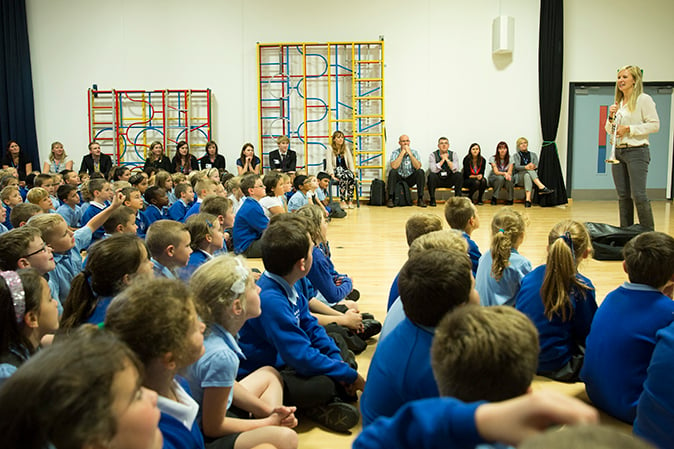 How to get your child started on their musical journey
Congratulations – your child has decided to learn to play an instrument! Kate Greenall, Chief of Staff at pBone Music and a musical parent herself answers some key questions you might have in our blog article, including choosing an instrument, to help you begin your journey.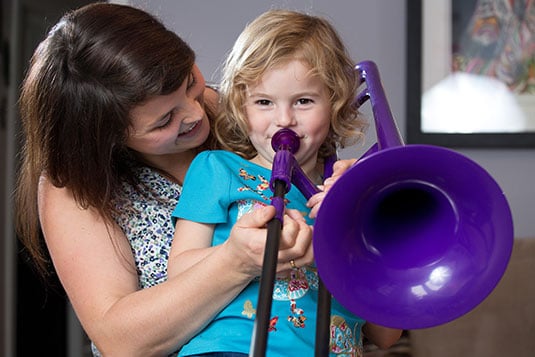 How much does it cost to learn an instrument in the UK?
Costs of learning an instrument include buying an instrument, paying for music lessons or tuition, purchasing music, and potentially fees for graded exams as and when your child is ready to take them. The cost really depends on the skill level of the instructor (you might find this survey on Music Tuition Fees by The Incorporated Society of Musicians useful). However, as a general rule hourly rates start from around £25 and can be as high as £150 per lesson; most lie within the £35-45 range.
It's really important to do your homework, ask the right questions, and check the credibility of an instrumental music teacher. You can check what qualifications they have (often degrees and diplomas), ask where they studied (alongside Universities these are the main Music Colleges), and if they are members of any musicians' unions. The teacher might also publish their codes of practice which you can read through, and if you're locating private music lessons for your child in the UK you should ask if they are DBS checked.
There are a number of things to cover, so to help you we have created a checklist of useful questions to ask potential teachers.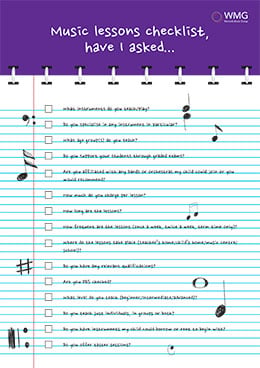 Why are music lessons important?
Playing a musical instrument develops a multitude of important life skills that will help your child achieve success in many non-musical areas - it has been proved that children who play musical instruments generally do better in academic exams than their non-musical peers and this has been attributed to the increased concentration, organizational and creative skills as well as increased self-esteem and confidence developed through learning a musical instrument.
Successful learning of an instrument includes many factors; practice, parental support, and enthusiasm all help! Good quality tuition is important in helping your child enjoy their musical journey and improve their skills.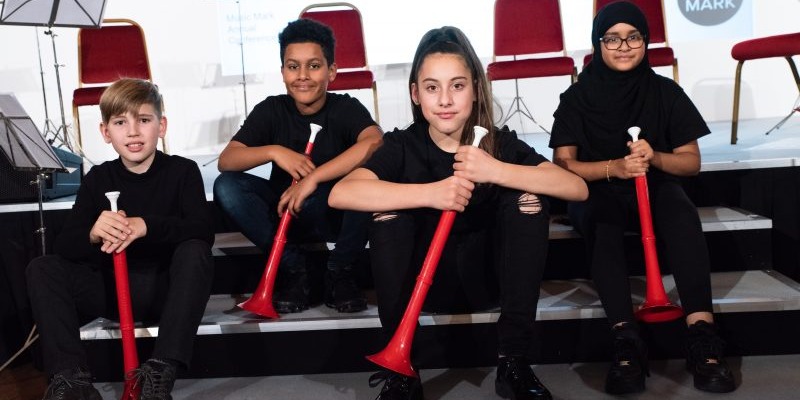 Reading music
Do I need to be able to read music?
Learning to read music can offer an extended range of opportunities. If your child wants to join a band or ensemble and/or progress through the grading system this will be a requirement and will be covered as part of their tuition.
The ability to be creative and improvise is also a great asset and can be musically rewarding.
Music Exams
As and when your child is ready, you may want them to take music exams. Bear this in mind when looking for an instrumental teacher; it's good to see which exam boards they use for music exams. Here are the usual UK exam boards:
ABRSM: https://gb.abrsm.org/en/home
Trinity College, London: https://www.trinitycollege.com/
London College of Music: https://lcme.uwl.ac.uk/exams/brass
Rock School Limited (rock instruments only): https://www.rslawards.com/
Find out about recent exam marks of pupils and ask around to see if they will share the contact details for some of their existing clients for an informal reference.