BEGINNER TROMBONE
pBone
The world's bestselling trombone.
Lightweight, built-to-last, and perfect for starting your trombone journey.
Colourful, carbon-neutral, at a quarter of the cost of a beginner brass trombone.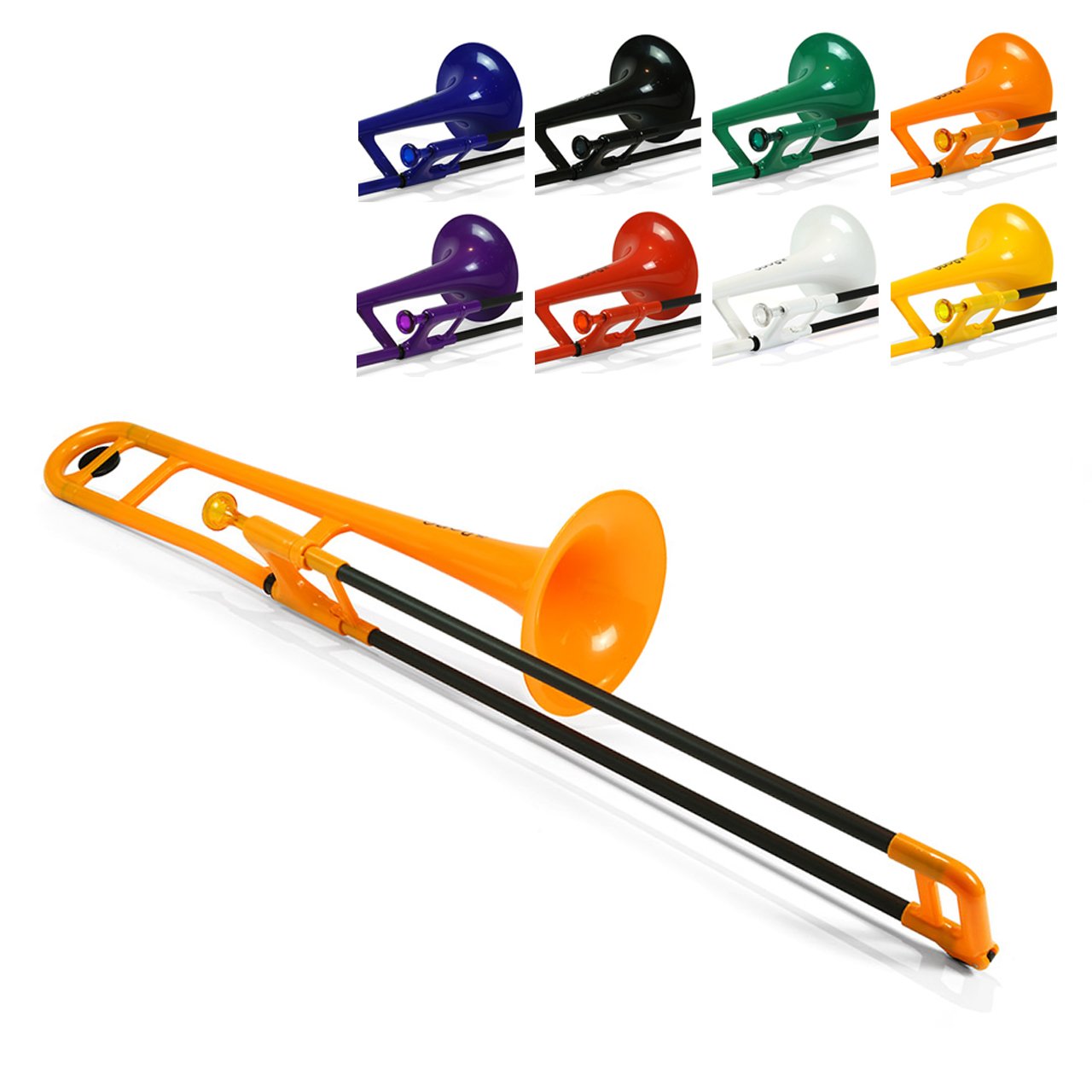 See and hear pBone!
pBone Gallery
Rich trombone sound. 9 colours to choose from. The 21st-century trombone.
sustainable trombone
A carbon-neutral trombone
The lightweight design of pBone doesn't just make it an ideal fit for beginner brass players: it's part of what makes it sustainable too.
Like all of our pInstruments, pBone is carbon-neutral and easily recyclable, and a lighter instrument means a smaller carbon footprint than traditional trombones. Our ABS design also requires fewer emissions than manufacturing brass instruments, and we are committed to offsetting our additional carbon.
The lowdown on pBone
FAQs
Is pBone difficult to maintain?
Does pBone sound like a brass trombone?
How do beginners get started with pBone?
pbone
Pick up a new passion with pBone
pBone removes the barriers that children face when learning to play an instrument. It is lightweight, affordable, and allows all children to progress faster.