STUDENT TRUMPET
pTrumpet hyTech
The intermediate trumpet, innovated.
Metal and polymer combine for the ultimate lightweight, robust trumpet for students.
A professional sound without the premium price tag.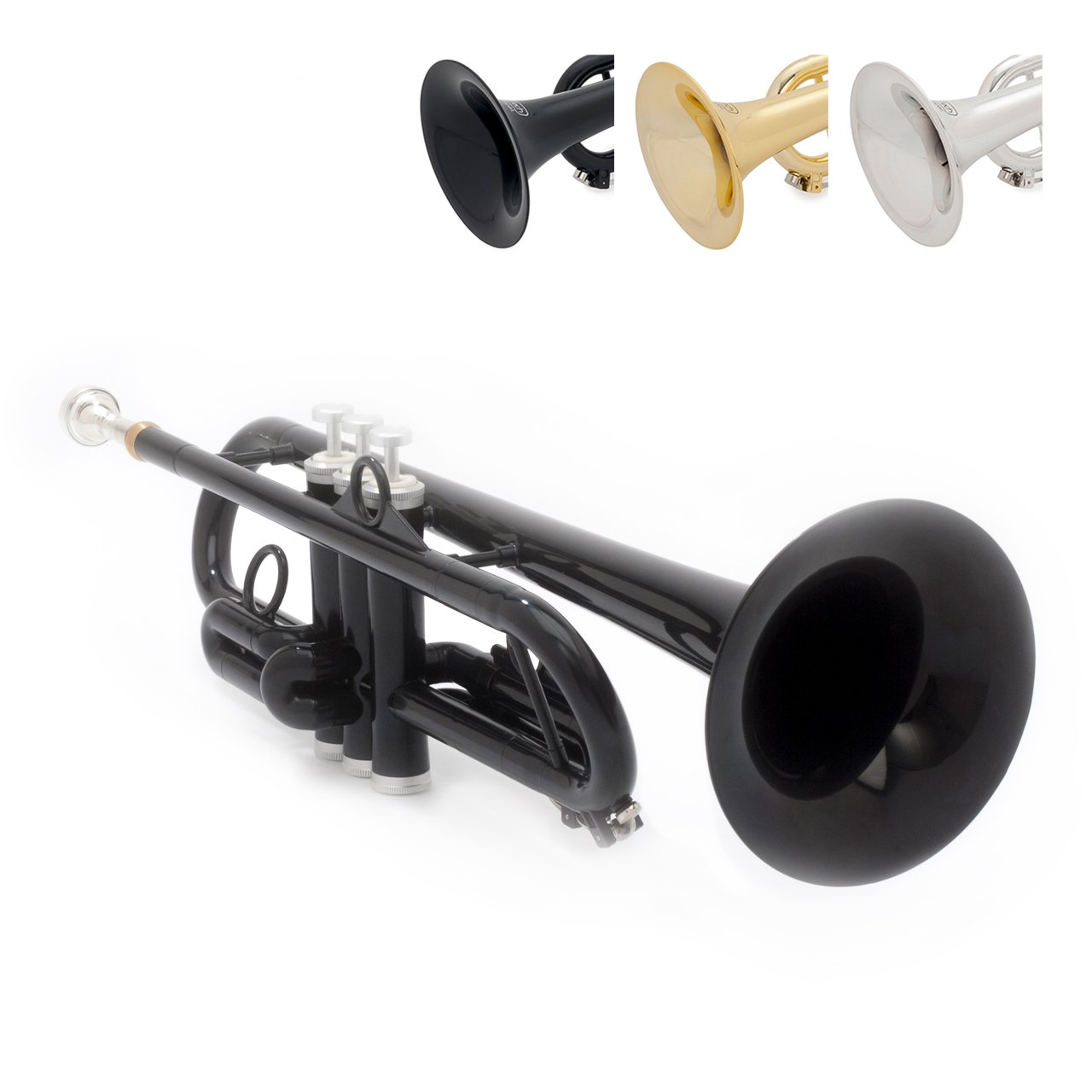 See and hear pTrumpet hyTech!
pTrumpet hyTech Gallery
A modern classic. Black, bold, built-to-last brass. The grown-up student trumpet.
Music Teacher Magazine
"
Young players will not only find the lightweight feel a definite plus but will also enjoy the noticeably upgraded sound

– it looks and feels more professional. Strap on the case and you barely notice it's on your back

."
A hybrid trumpet? pTrumpet reveal latest innovation | John Packer LTD Review pTrumpet hyTech
"The addition of the brass and stainless steel parts make such a huge difference, and I couldn't have enjoyed playing it more than I did."
sustainable student trumpet
Stylish and sustainable
pTrumpet hyTech is not your typical trumpet.
The manufacturing process for traditional brass instruments involves nasty materials like nickel and lead, along with lots of energy. Our ABS design means less emissions and a fully-recyclable musical instrument. In fact, pTrumpet hyTech, like all of our pInstruments, is carbon-neutral.
The lowdown on pTrumpet hyTech
FAQs
Can pTrumpet hyTech be used in exams?
What is the difference between pTrumpet and pTrumpet hyTech?
What is included with pTrumpet hyTech?
pTrumpet hyTech
The ultimate trumpet for students
pTrumpet hyTech gives players great sound, portability, and a cool look. It delivers all the quality of the competition at a fraction of the price.