BEGINNER CORNET
pCornet
The beginner cornet of choice for students around the world.
pCornet gives the traditional cornet a lightweight, maintenance-free, colourful makeover.
Designed for all children, robust, and affordable too: pCornet costs around a third of the price of a starter brass cornet.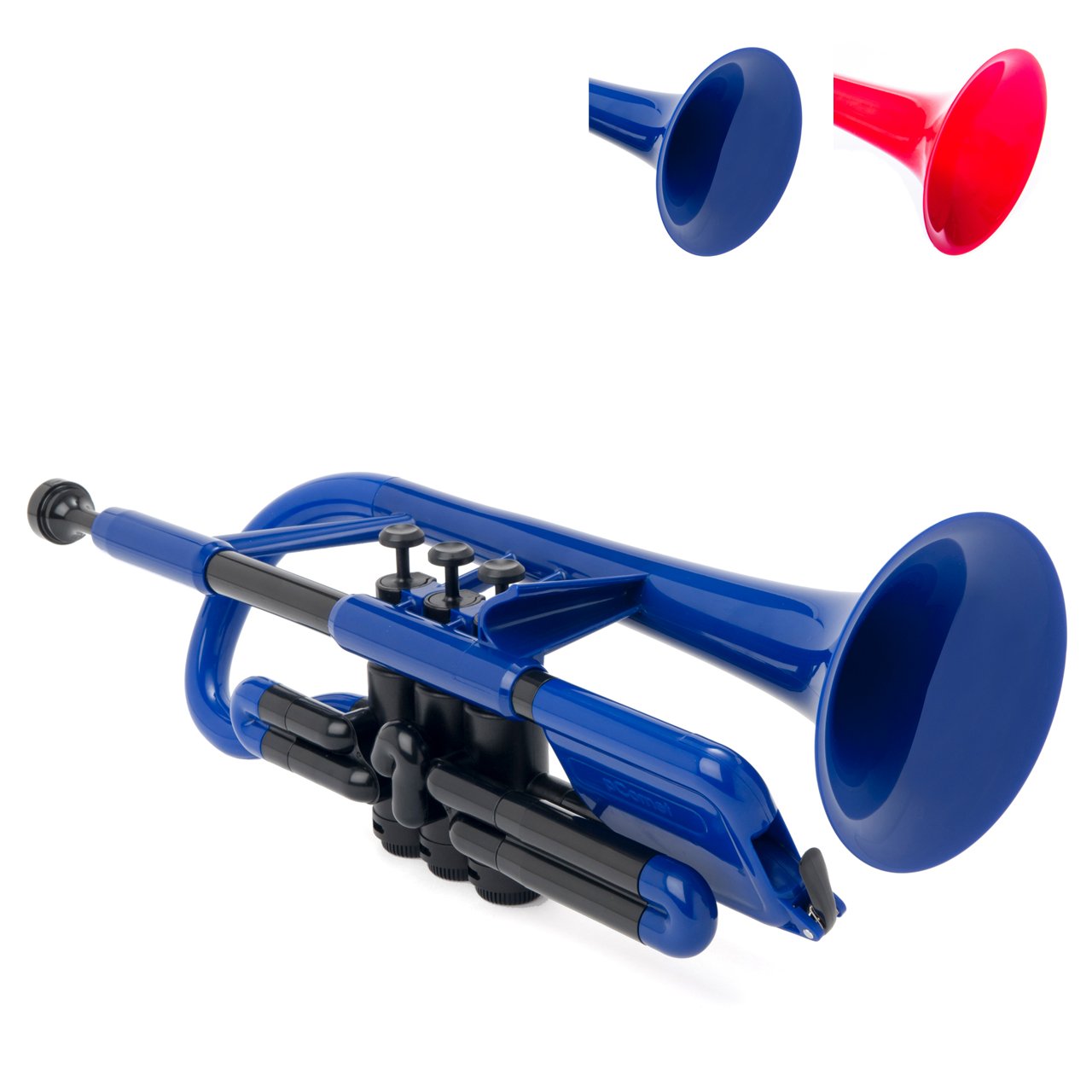 See and hear pCornet!
pCornet Gallery
Compact and colourful. Warm brass sound, lightweight ABS design. The beginner cornet of choice.
Sustainable Instruments
All of the cornet, less of the carbon
pCornet has a compact size...and a smaller carbon footprint than brass cornets.
The process to manufacture brass cornets can involve some rather nasty materials like nickel and lead. Our ABS design requires less energy to manufacture, is lighter for transport, and it's fully recyclable too.
Like all of our pInstruments, pCornet is proud to be carbon-neutral. As a company, we also offset our carbon through a number of projects.
The lowdown on pCornet
FAQs
What is the difference between a cornet and a trumpet?
What mouthpieces are included with pCornet?
Are there pCornet resources available?
pCornet
Beginner brass with pCornet
pCornet gives everyone from children to cornet veterans a brilliant playing experience. Compact, robust, lightweight and fun, pCornet can kickstart the brass journey.