BEGINNER Mini TROMBONE
pBone Mini
Start your trombone journey sooner.
Designed for young learners, pBone Mini packs a rich brass sound into a portable instrument.
Pick from blue or red finishes and have fun with our free learning resources.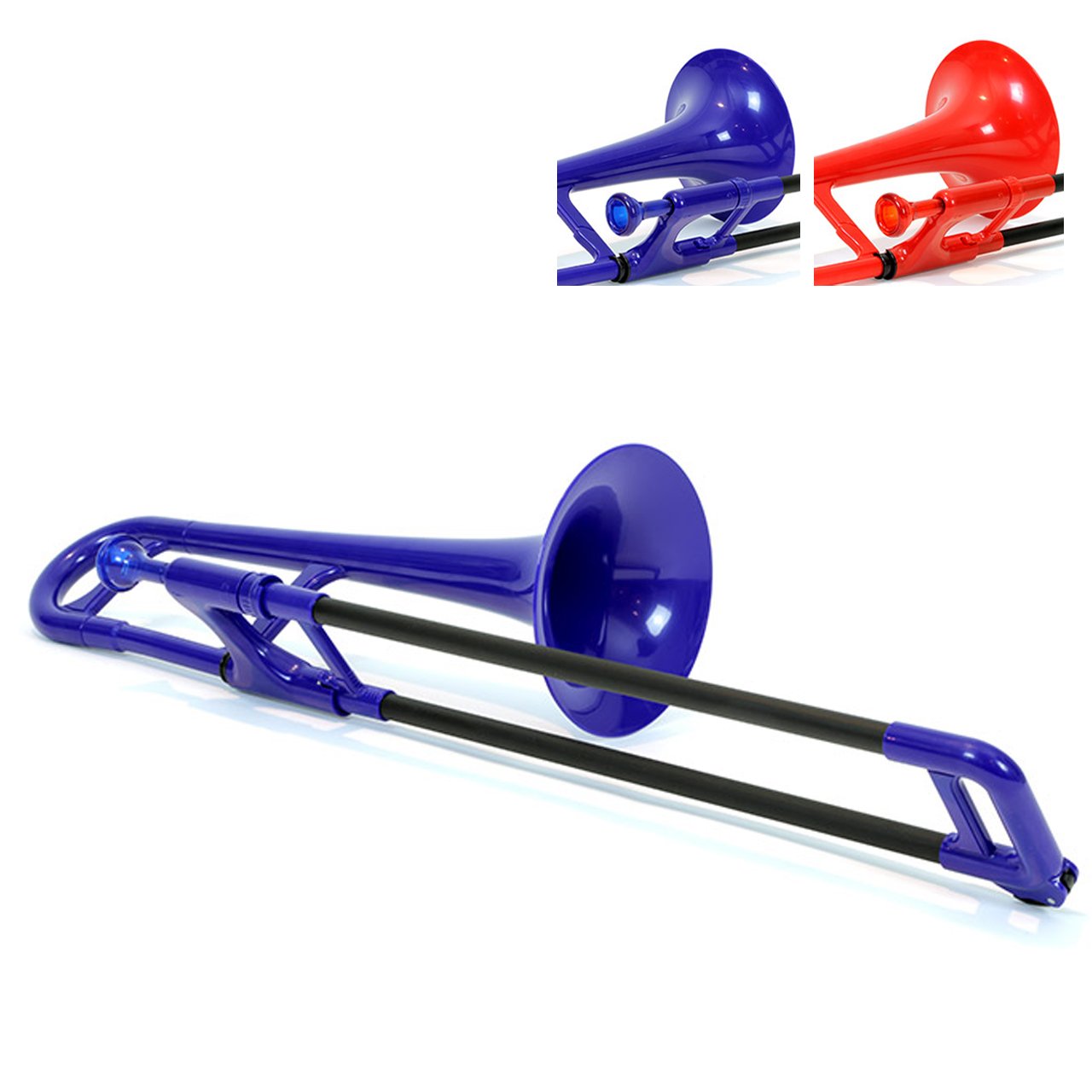 See and hear pBone Mini!
pBone Mini Gallery
Small but mighty. Available in blue and red. Lightweight design, heavyweight sound.
pBone Mini YOUTUBE REVIEWS
Sustainable Trombone for Beginners
Surprisingly sustainable
pBone Mini might be small but it's another instrument making a big difference to the environment.
Creating instruments from ABS may not seem like a sustainable choice, but our entire range of instruments is carbon-neutral.
We continue to offset any additional carbon and pBone Mini is completely recyclable. So as well as making more mini-musicians, we are playing our part that they play music in a greener world.
The lowdown on pBone Mini
FAQs
Can I use other mouthpieces with pBone Mini?
What is the difference between pBone and pBone Mini?
How can beginners get started with pBone Mini?
pbone mini
Making more mini-musicians
pBone Mini allows more children to start sooner with their musical journey. pBone Mini is easy to pick up in every sense of the word and gives kids the chance to experience the joy of playing a brass instrument.