Music theory for kids
Soundbops
The innovative way to teach children how to read music.
Portable and packed with features to make creating chords and sounds a breeze.
Supported by resources that make learning fun.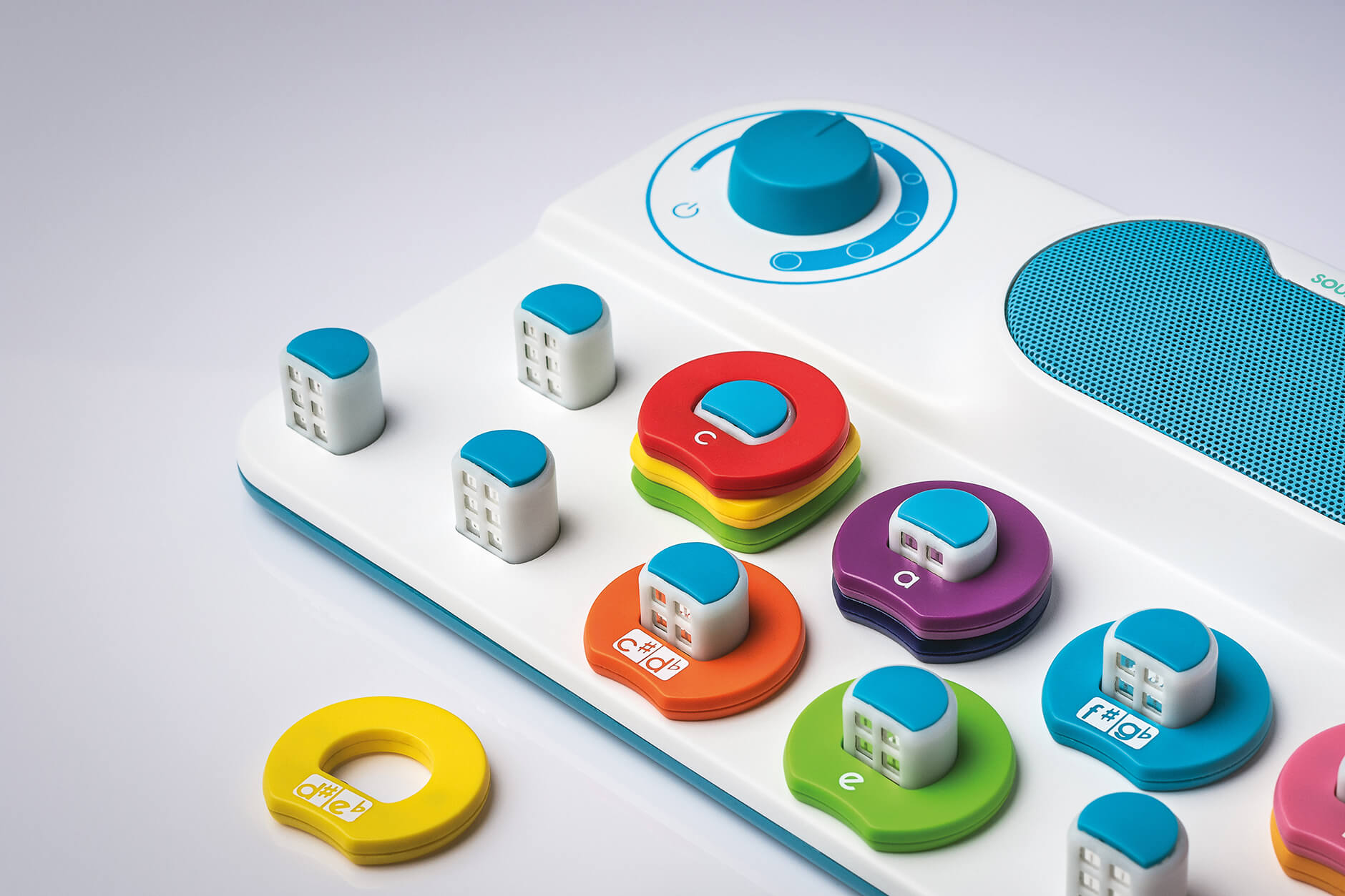 See and hear Soundbops!
Soundbops Gallery
Colourful and quirky. Portable and packed with features. Music theory minus the fear factor.
Musical Instruments for SEND Children
Soundbops is designed to make music inclusive for all.
Because Soundbops is so adaptable, it can be used in a wide range of school settings. Soundbops is lightweight and easily moved from the classroom to the home. In schools in Scotland, it has been used to give children with additional support needs (ASN) the chance to start their musical journey.
The lowdown on Soundbops
FAQs
Are there more Soundbops books available?
Is Soundbops just for preschoolers?
Soundbops
The starter instrument for preschoolers
Soundbops gives every child the chance to create their first sounds while exploring the core skills of reading music in a truly innovative way.