Trumpet for kids
pBugle
Children can start their trumpet journey sooner with pBugle.
A fun, lightweight, affordable instrument for kids who are creating their first sounds.
pBugle puts the fun in fundamentals and aids musical progression.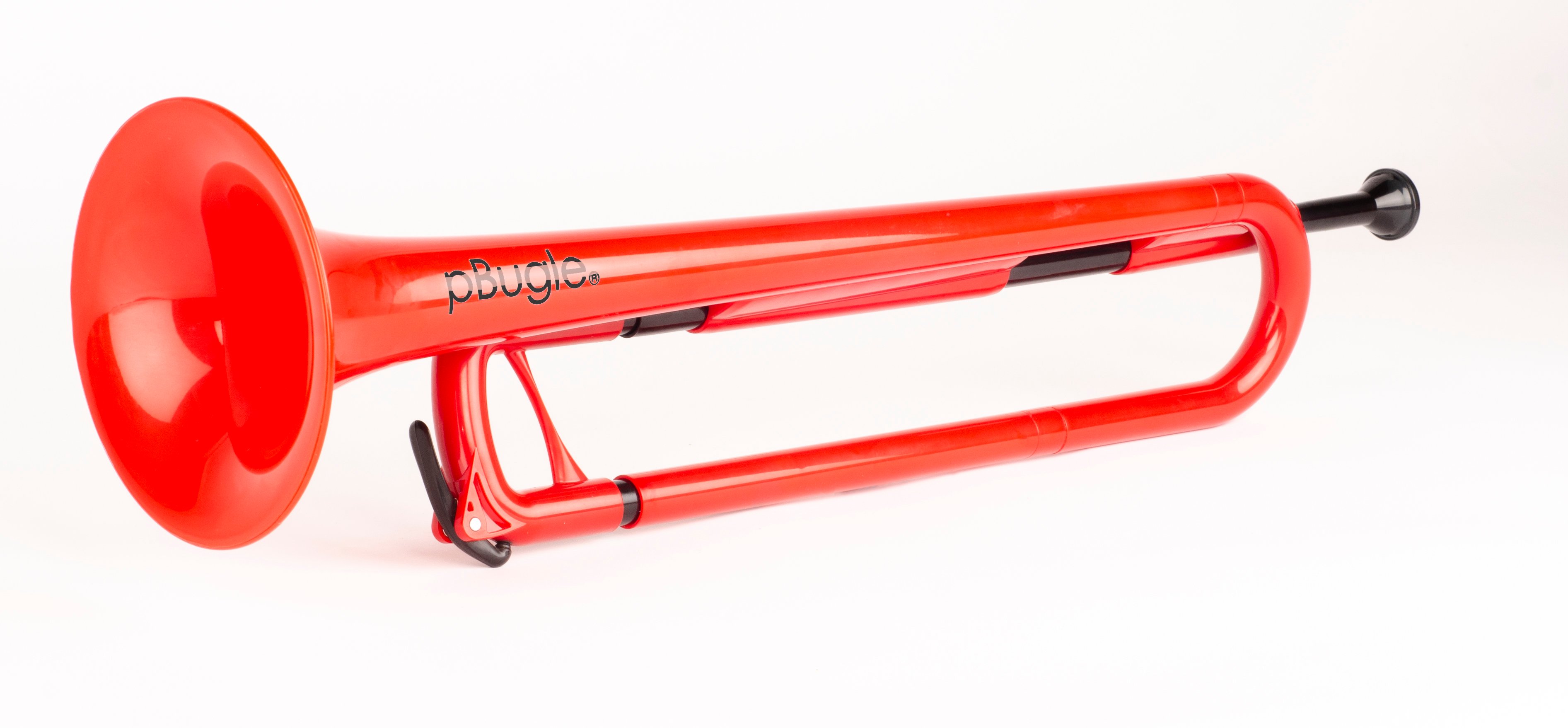 See and hear pBugle!
pBugle Gallery
Regal and red. Simple, stylish, with a sound that soars. All the fun of the fanfare.
Sustainable toys for kids
Building a better future for mini musicians
pBugle is all about having fun and encouraging young children to explore their musical passion.
But as manufacturers of instruments made from ABS plastic, we understand our responsibility to the environment. That's why all of our pInstruments are carbon-neutral and fully recyclable. We also offset any additional carbon through a number of outreach projects that support sustainable causes.
The lowdown on pBugle
FAQs
What key is pBugle pitched in?
How can kids get started with pBugle?
PBUGLE
The pBugle is calling!
pBugle can kickstart the musical journey for young children.
Teaching trumpet techniques in a fun and streamlined way, pBugle introduces kids to the joy of making music.